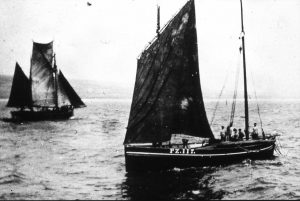 Penzance is the most westerly registration port for fishing boats, covering an area from roughly the Lizard around to Cape Cornwall. Luggers and latterly motor fishing vessels fished these stormy waters at risk of life and limb.
Thankfully, a large number of photographs exist of some of these vessels and, with some detective work, these can be matched with entries in the registration books to create brief histories of the vessels concerned and the lives of the people who sailed in them.
Tony Pawlyn, himself a former trawlerman, has a unique collection of pictures and has compiled these stories.