Just occasionally, a happy team experiences a magic moment when everything seems to go right. The early months of 1804, aboard HMS Centaur, 74, under Commodore Sir Samuel Hood and Captain Maxwell, in the Leeward Islands of the West Indies, seem to have been one of those moments. In quick succession, the group of young Lieutenants and Midshipmen pulled off two stunning achievements: the taking and fortifying of Diamond Rock off Martinique, and the cutting-out of Le Curieux which joined the Royal Navy as HMS Curieux and went on to play a key role in the Trafalgar campaign the following year. They are stories which cast a light on the independent-minded and entrepreneurial Navy of the time.
Fortunately, thanks to an official artist, John Eckstein, we have a picture of the main characters. We refer to them as 'Hood's Boys' as his presence haunts their stories and they seem so young, many of them only just out of their teens. There are brief biographies of some of them here.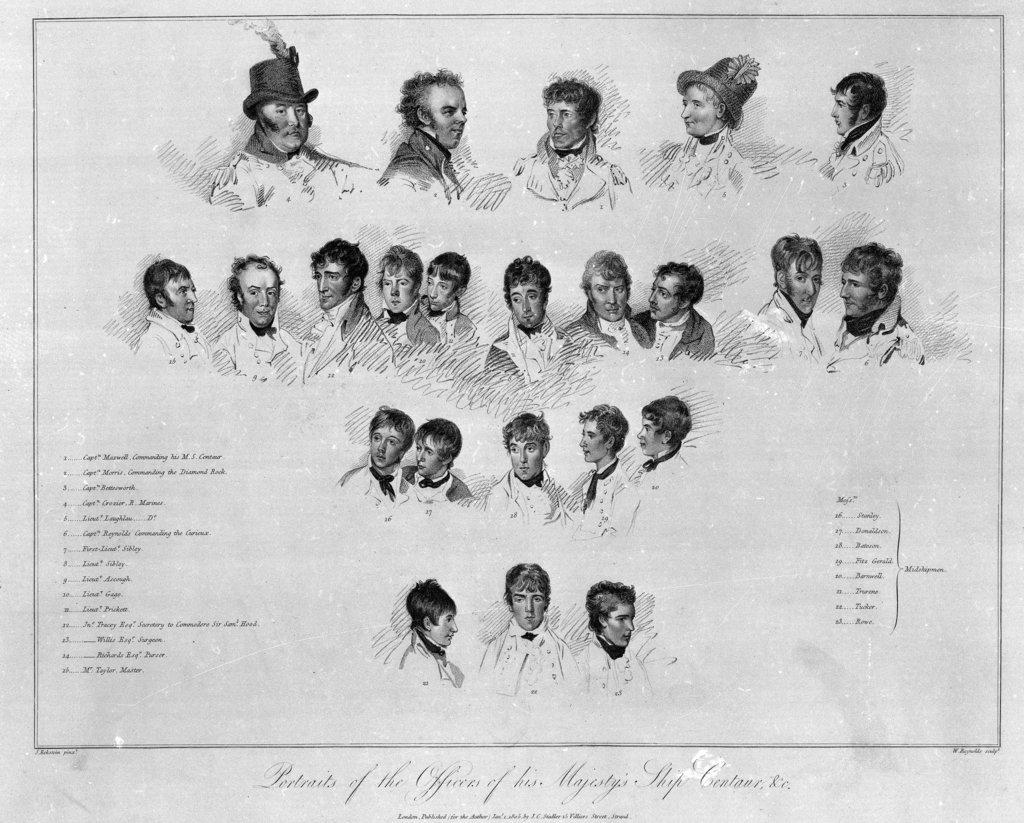 The Centaur's task at this time is well expressed in an account of the taking of Diamond Rock:
After the surrender of the Dutch colonies of Demerara and Berbice,1 in September, 1803, the Centaur, 74, Commodore Sir Samuel Hood, and Captain Sir Murray Maxwell, proceeded off the island of Martinique, for the purpose of blockading Ports Royal and St. Pierre, the two principal harbours on the west side of the island, to intercept any man-of-war, or vessels coming from France with stores or provisions for the garrison, of which our commanders had intelligence, by the capture, a few days before, of a French packet direct from Brest.

Having at this time very few men-of-war on the Barbadoes station, … the commodore in the Centaur undertook this important service … which was very effectively done for a short time, by the surest of tests to us on board – a few good captures. But powerful as our good ship was in men, guns, and swift in the breeze, we felt it no easy service for a single man-of-war to keep such an extended line of station from Diamond to St. Pierre, so as to command the north and south passages round the island, as the prevailing trade-winds and strong currents often, during the night, and at other times, forced the ship so far to leeward of her proper station, that it occasioned us many an anxious chase after suspicious vessels, when descried within blockading limits.

Narrative of the Capture of the Diamond Rock by Captain John Donaldson Boswall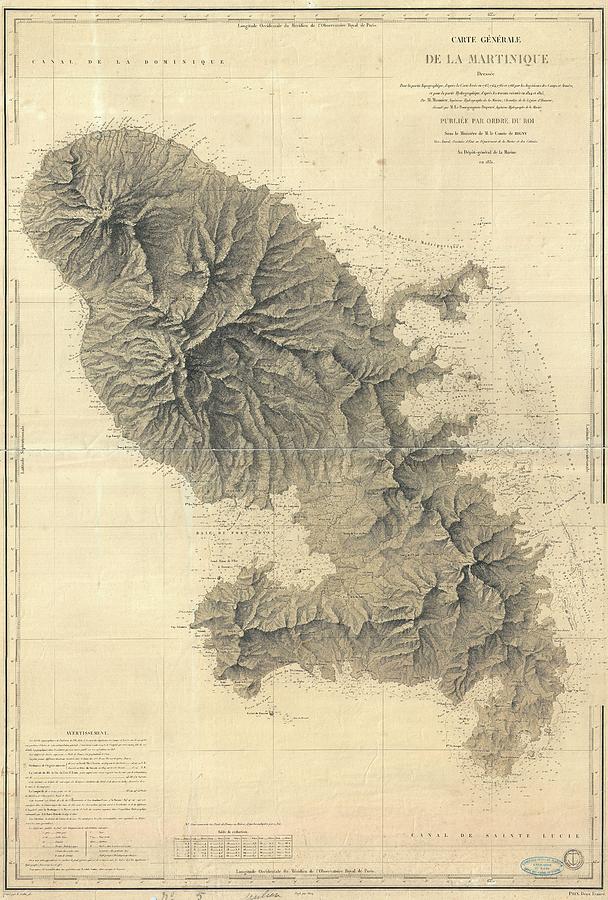 Ports Royal and St Pierre are both contained in the large bay on the west side of the island, as shown in this historic map of Martinique. Diamond Rock is a mere dot just off the extreme south-west corner of the island.