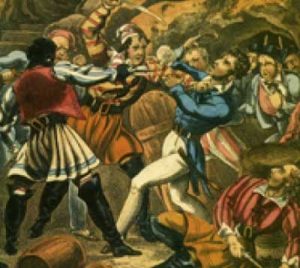 It would be impossible to talk about the maritime history of Cornwall without some mention of smuggling and wrecking. Understandably our ancestors did not generally keep meticulous records of their smuggling or wrecking activities and original material is hard to come by.
A pattern of smuggling activity between 1750 and 1830 does emerge from accounts, journals, diaries, court cases and newspaper articles. Perhaps the most productive source is the letter books from the Penzance officers to the Board of Customs in London (1738-1878) which provide a view of the 'official' side of the story.
There is an inevitable emphasis on activities in and around Mount's Bay.
Articles about the Carter family who were based at Prussia's (now Prussia) Cove, half way between Penzance and Helston, include:
Harry Carter's autobiography which is widely available in bookshops and online
The Guns of Prussia's Cove explores the history of the battery that was sited in the cove
The Carter family is a brief summary of the lives of the seven brothers
Related articles about smuggling include:
Troze also has articles about wrecking: